Here is a quick recap of today's global reveal.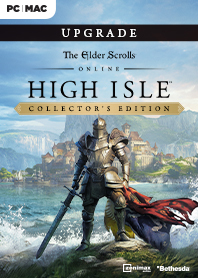 Today on Twitch.tv, Bethesda made the announcement that Elder Scrolls Online Player have been eagerly anticipated.
The first DLC will be called Ascending Tide: Legacy of the Bretons.
You can expect VOD's to appear on the respective twitch communities in the near future.
Explore the Bretons' idyllic ocean enclave and seat of chivalric culture as you confront the ruinous forces of the Ascendant Lord that conspire to plunge Tamriel into endless conflict.

– ElderScrollsOnline.com
Highlights
The year will focus on the Legacy of the Bretons
First DLC Ascending Tide: Legacy of the Bretons goes live in March

March 14th, 2022 (PC, Mac, Stadia)
March 29th, 2022 (Xbox, PlayStation)
January 31th (PTS)

Chapter: High Isle

June 6th, 2022 (PC, Mac, Stadia)
June 21st, 2022 (Xbox, PlayStation)

The action will take place in the Systres archipelago.

Features a jungle penal prison colony
12-Player trial called Dread Sail Reach
New world events called Volcanic Vents which will be like Abyssal Geysers.
One dungeon will be in Summerset: Coral Aerie.

You will help returning character Captain Kaleen rescue Jakarn.

One dungeon will be in Rivenspire: Shipwright's Secret.

Will contain secret bosses and a hard mode.

Two new companions

Amber (Khajiit) – "morally flexible"
Isobel (Breton) – "lawful good knight wannabe"

In-game card game (resource based)

Play against tavern NPC's
Duel against players
Players select cards and to be fair they will be combined into a shared deck distributed between the players.

New assistant for deconstruction
Two player mounts
New house Seaveil Spire
Spanish localization coming this year.
ACCOUNT-WIDE Achievements

Includes things like titles
Some exceptions

motifs
Dragonguard sanctum
generally, does not include achievements that unlock character progress – e.g. skyshards for skill points, dragonguard for unlocking the chest and set crafting room etc. source

Elder Scrolls Online Tabletop game in the works

targeted for release Fall 2022
ESOFam posts
Official Tweets
Reference